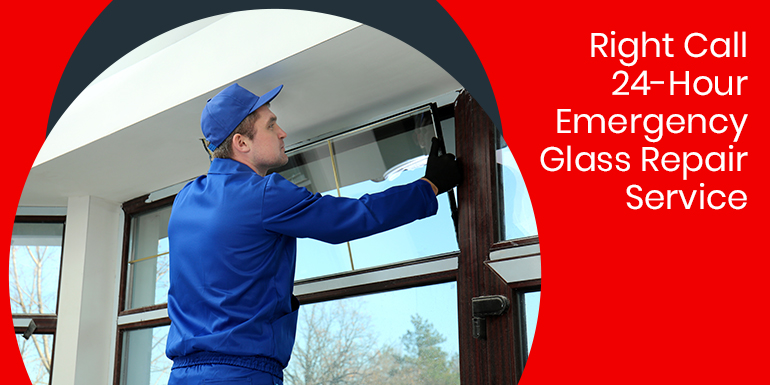 Right Call 24-Hour Emergency Glass Repair Service
22 Jun 2021
---
When it is about emergency glass repair service, this is something that can be done 24/7. Regretfully, you cannot repair a broken window and these instances occur when you expect it the least. Go through this post to know when you require for calling 24-hour emergency glass repair service.
When you should call your emergency glass repair service
During the winter season – The change in weather and drop in the temperature may be risky. Obviously, you do not want cold air to enter inside your house and so, calling an emergency glazier can help in this situation. The 24-hour glaziers should assess the damage thoroughly and board up the windows securely so that cold air cannot get inside in anyway.


Office windows – Working in a nice office ensures complete safety and security for you. If there are broken windows that have not been repaired, then keeping them open will allow burglars to access your property easily. Make sure necessary repair works are done quickly in order to keep your business place safe.


Rent or sell your property – If you are the owner of a property, then it is important to maintain it properly which includes repairing as well as replacing the broken windows. Repairing broken glass should be considered when you want to rent or sell your house. Since prospective tenants and buyers will inspect the property, one thing is to replace broken glass and install new ones.


During the summer months – Having a broken window pane will make both opening and closing almost impossible. Everyone will not have air conditioning units installed in their house and so, allowing some air to enter inside the house during summer months is necessary. It is advised to call an emergency glazier for your window repair service during emergency.
What you should do during an emergency
Evaluate the situation carefully – The first step is to find out how the window glass had been broken. You need to check whether it is any burglary, attempted break-in or small crack that has turned bigger.


Hire the right glaziers for the work – Once you assess the entire situation, make sure you hire experienced glaziers who know how to carry out the task successfully. If it has been some kind of burglary or just a break-in, it is suggested to call the police immediately. Then, search for a reputed insurance company that can help with the claim process and finally look for boarding up as well as emergency glazing services.
Click the photos clearly – You need to click photos of broken or damaged windows so that you can show them for your insurance claim. This will ensure you have informed them about the entire glazing repair works to be done on your property.


Check the premises are secured – When you choose boarding up service, you need to know that there won't be any further damage on your property. It is suggested to see that the house is protected properly so that there aren't further damages caused in future.


Clear broken glass or debris – The emergency glaziers should know to clean all broken glasses, any dirt or debris that are there on your house at the time of doing necessary repair works. This will ensure your house is safe and secured from any additional problems that can occur anytime.
You need to call glaziers who provide services like emergency glass repair in London and improve the condition of your windows.